Welcome to our classroom
My job is to educate children to the best of my ability. In order to do this students:
need to be ready and willling to learn once they enter the classroom.

have all their supplies.
need do their warm-ups everyday; this is a way to review what we have been doing and get ready for the days lesson.
need to take notes; these notes will guide them through their assignments, and assist them in successfully completing their assignments.
need to turn in all their assignments, I cannot help a student pass if he/she does not
turn in their work.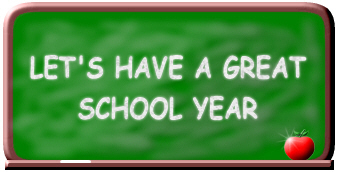 Thank You